Beta Club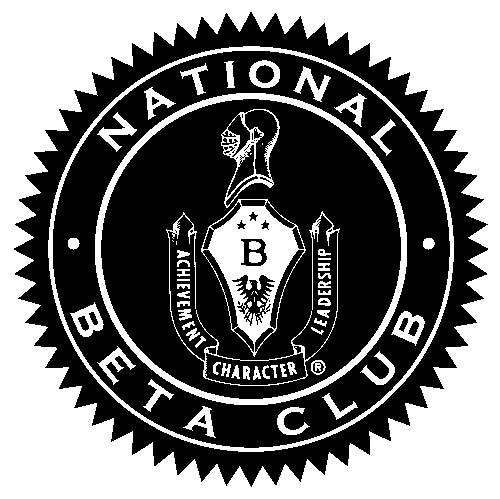 The National Beta Club is an organization that is the largest independent, non-profit, educational youth organization in America. If your child in grades 9-12 has demonstrated outstanding academic achievement, exemplary character, and a positive attitude, he/she is cordially invited to join the National Senior Beta chapter at Eagle's Nest Eluminatus.
National Beta recognizes high academic achievement, promotes character and social responsibility, encourages service involvement to the school and community, fosters leadership skills, and provides settings for your child to develop interpersonal relationship skills.
If your child meets each of the Eligibility requirements below, please complete the application and drop the application at Eagle's Nest to Carrie Craycraft, club sponsor.
EN Beta New Member Application 2023
EN Beta Current Member Renewal Application 2023
Eligibility requirements:
A current, upstanding member of Eagle's Nest Christian Home Educators Association
A current high school student of at least one class at Eluminatus OR a current student receiving transcription services through an ENCHEA transcriber. (Students who are not associated with Eluminatus through courses or transcription may seek to join Beta's national organization as an individual homeschooled student.)
A high school cumulative GPA of 3.5 on a 4.0 scale. Dual enrollment and AP courses may be given a .5 point GPA weight in determining cumulative GPA. No other additionally weighted courses will be accepted in determining GPA. Ninth grade students are invited to join upon successful completion of the first semester and fulfillment of eligibility requirements.
Pursuit of a college preparatory diploma